I-240 Storage
405-438-8196
If no answer, 405-818-9541
I-240 Storage is located at the Southwest corner of I-240 and Pennsylvania, behind the "74 South" Shopping Center. We're behind Papa John's Pizza. You can also enter off of South Youngs Blvd. on the West side of the shopping center.
What you need to know:

$40 Refundable Deposit
1st month is prorated to beginning of next month
Month to Month (No contract)
Rent is due on the 1st
A $20 late fee is assessed on the 10th
Access is from 7:00 am to 9:00 pm
Locks are available for $15 or you can provide your own
No units are climate controlled
Homeowners or Renters insurance should extend to items in storage. We currently do not offer insurance.
We're locally owned
How to Rent a Unit:

Check prices below
Call the numbers above to check availability
You must have a Valid ID, a phone and an email address
Bring a current Valid ID, your phone, the deposit and rent with you
Press the white button on the gate
We take cash, checks, Venmo, Paypal. To use a credit card, use the Payments link below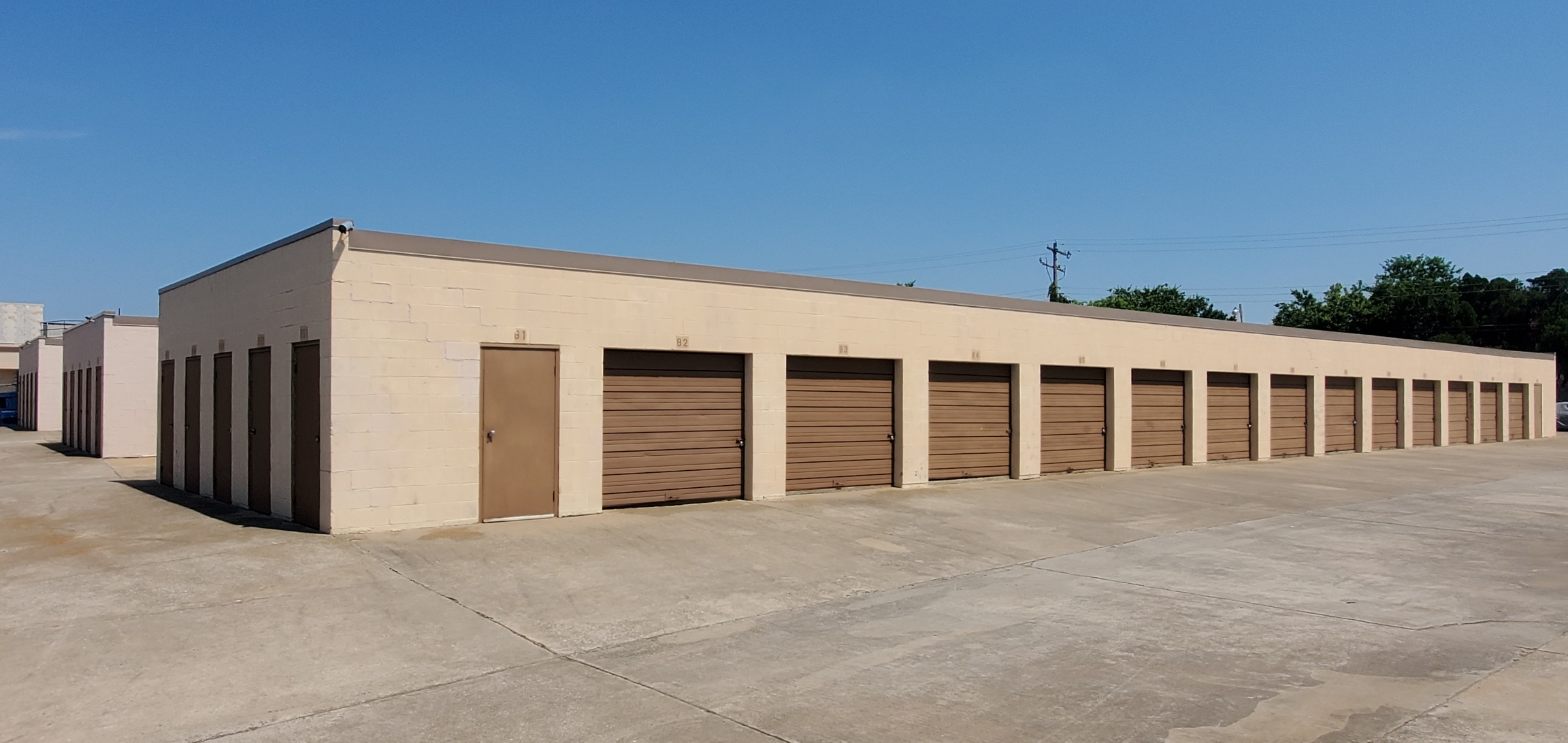 Location

I-240 Storage
2250 SW 74th
OKC, OK 73159

Send payments to:

I-240 Storage
6217 Commodore Ln
Oklahoma City, OK 73162-6814
We have a small box truck available to rent for moving in and out of your storage unit.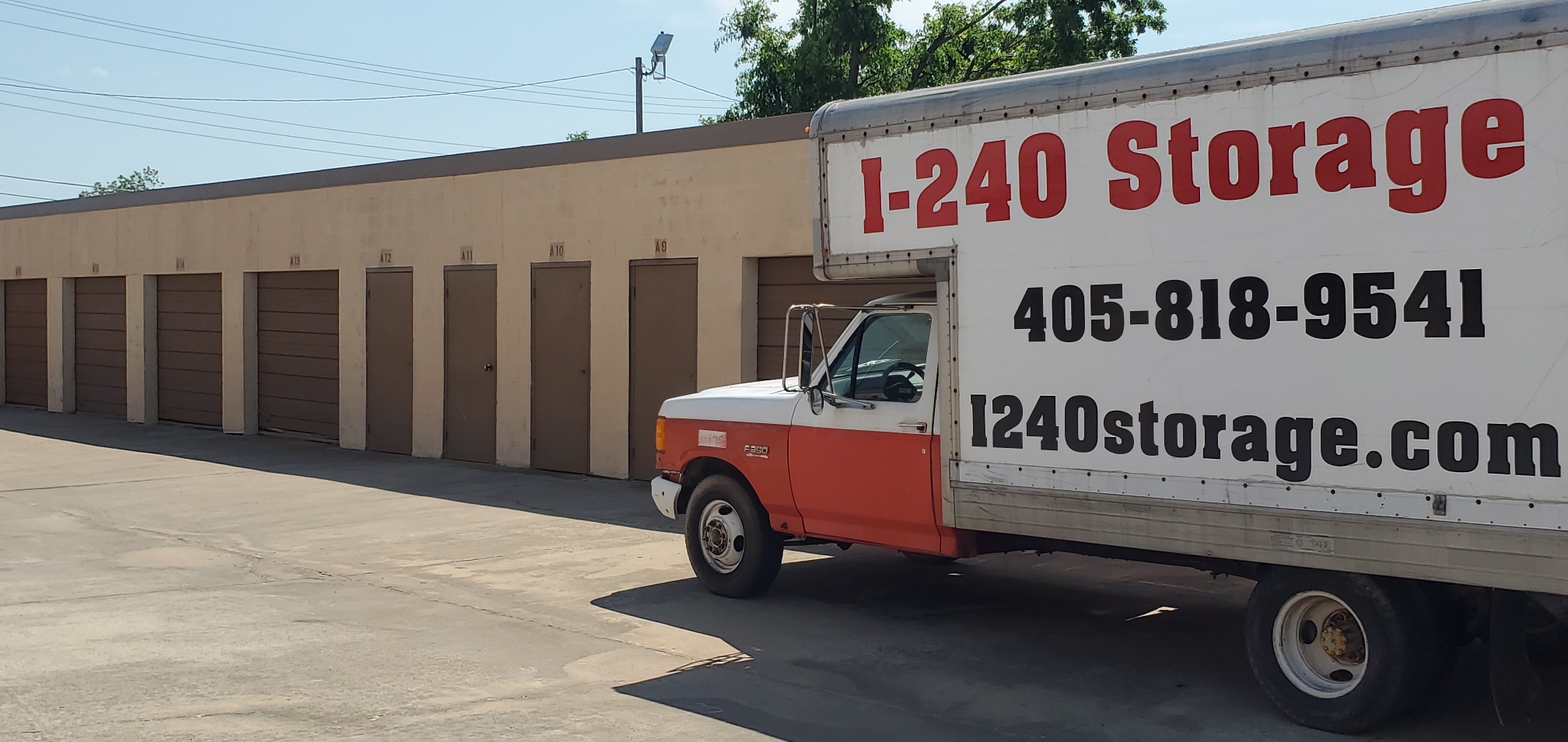 SouthWest corner of I-240 & Penn, behind Papa John's Pizza. (2250 SW 74th)

>

>
It is behind 74 South Shopping Center.
The best way, if going Westbound is to take the Penn exit. Turn left (South), then right into the strip mall parking lot, just south of the gas station. Continue Westbound through the parking lot.
If going Eastbound, Take May and stay on the service road. Turn right on Youngs, then left, to go into the alley behind 74 South Shopping Center.
At the gate, press the white doorbell on the sign with the phone numbers.
Price List
| | | |
| --- | --- | --- |
| 5x6 | 30 sq/ft | $35 |
| 5x10 | 50 sq/ft | $50 |
| 6x10 | 60 sq/ft | $55 |
| 6x12 | 72 sq/ft | $60 |
| 5x15 | 75 sq/ft | $62 |
| 10x10 | 100 sq/ft | $80 |
| 10x15 | 150 sq/ft | $100 |
| 10x20 | 200 sq/ft | $130 |
| 10x20+10x5 | 250 sq/ft | $150 |
| 10x30 | 300 sq/ft | $180 |
| 10x30+10x15 | 450 sq/ft | $260 |
| 30x30 | 900 sq/ft | $500 |
Outside the fence
| | | |
| --- | --- | --- |
| 13x20 &nbsp &nbsp &nbsp &nbsp &nbsp | 260 sq/ft | $120 |
| 14x20 | 280 sq/ft | $130 |
| 15x20 | 300 sq/ft | $135 |
| 20x22 | 440 sq/ft | $170 |
| 20x25 | 500 sq/ft | $200 |
Credit/Debit card and Paypal Payments can be made online here:
If you are using a Paypal Account, please select Family and Friends, NOT Goods and Services