I-240 Storage
405-438-8196
If no answer, 405-818-9541
I-240 Storage is a safe, secure self storage facility located in south OKC, in the 73159 zipcode, on SW 74th and Penn, behind "74 South" Shopping Center. It's behind Papa Johns and the LED Lighting Store. You can enter off of Youngs, on the west side of the shopping center.

We're American owned and locally owned. If you're finding storage units on Sparefoot, they are a national company that lists storage places and they take a commission. Call us direct. We do not offer "1st month free". That's just a way some places use to lure you in. They usually require a contract and as soon as that contract expires, they raise the rent on you, everytime the contract is renewed. We don't have contracts requiring a minimum time.
It's month to month.
It's pro-rated.
There is a $40 refundable deposit you get back when it's cleaned out.
We have many sizes to choose from. See prices below. Call the number above for availablility.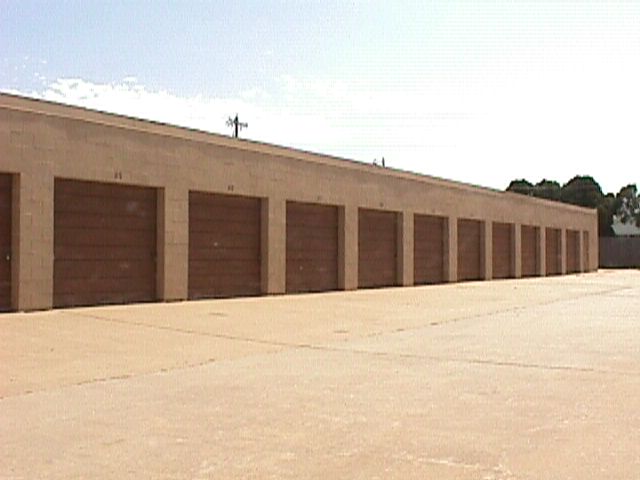 Location

I-240 Storage
2250 SW 74th
OKC, OK 73159

Send payments to:

I-240 Storage
6217 Commodore Ln
Oklahoma City, OK 73162-6814
SouthWest corner of I-240 & Penn, behind Papa John's Pizza and the LED lighting store (2250 SW 74th)

>

>
The best way, if going Westbound is to take Penn and go through the parking lot of the strip mall. If going Eastbound, Take May and stay on the service road. Turn right on Youngs, then left. It is behind 74 South Shopping Center.
Price List
| | | |
| --- | --- | --- |
| 5x6 | 30 sq/ft | $30 |
| 5x10 | 50 sq/ft | $45 |
| 6x10 | 60 sq/ft | $47 |
| 6x12 | 72 sq/ft | $50 |
| 5x15 | 75 sq/ft | $55 |
| 10x10 | 100 sq/ft | $70 |
| 10x15 | 150 sq/ft | $85 |
| 10x20 | 200 sq/ft | $120 |
| 10x20+10x5 | 250 sq/ft | $130 |
| 10x30 | 300 sq/ft | $160 |
| 10x30+10x15 | 450 sq/ft | $250 |
| 30x30 | 900 sq/ft | $500 |
Outside the fence
| | | |
| --- | --- | --- |
| 13x20 &nbsp &nbsp &nbsp &nbsp &nbsp | 260 sq/ft | $110 |
| 14x20 | 280 sq/ft | $120 |
| 15x20 | 300 sq/ft | $130 |
| 20x22 | 440 sq/ft | $150 |
| 20x25 | 500 sq/ft | $170 |